Honeymoon Advice: After months of wedding planning, the honeymoon is a much-needed break. It's a once-in-a-lifetime excursion for practically all married couples. The first long and intriguing journey you'll take together.
On their Honeymoon, what do couples do during honeymoon? they spend time getting to know and understand each other. We will remember the quality time we spent on our honeymoon for the rest of our lives. This time also assists us in maintaining a good marriage.
We can now appreciate the significance of a honeymoon in our life. So, when arranging a honeymoon, there are a few things to keep in mind. If we take the following principles seriously when organizing a vacation, we will be able to avoid problems on our honeymoon trip. No one wants to have any problems on their honeymoon.
If you enjoy our blogs, make sure to follow us on Facebook and Instagram. Scroll down to learn more about the top 17 best honeymoon tips to create the trip of a lifetime.
---
How Long Should A Honeymoon Be?
The standard honeymoon should last about 7 and 9 days. But if you want to go on a longer trip (and your budget allows it), go for it!
The honeymoon planning process and the time spent on the honeymoon are highly precious to the newlywed couple, so take your time and enjoy every moment.
17 Honeymoon Planning Tips That Will Help You In Planning For Honeymoon
Read on for our ultimate honeymoon planning guide for a stress-free and well-planned honeymoon this season. The following are 17 honeymoon planning tips that we believe will assist you in efficiently planning your honeymoon.
1. Plan Early to Get the Best Rates
When is the best time to book honeymoon? The best time to book your honeymoon is six to eight months in advance.
Early booking, especially if you're going to a specific hotel, will avoid extra costs and save you a lot of money.
This is one of the best honeymoon tips since it will save you a lot of money that you may spend on shopping and other expenses.
»Also Read: The 15 Best Life-changing Trips for Couples To Treat Yourself A Lifetime Trip [2022]
---
2. Plan It Together
It's a fantastic feeling to be planning your honeymoon with your lover. There is no honeymoon approach that can place this suggestion at the top.
Honeymoon planning should be done together in order to start on a romantic and compatible note, as this is a once-in-a-lifetime trip.
The first stage entails setting plans and learning about each other's likes and dislikes. This also aids our understanding of one another in a variety of ways.
If you enjoy adventure and your partner enjoys architecture, for example, you can choose from the greatest honeymoon packages in Europe that include nature, architecture, adventure, and romance.
So make sure to cross everything off your honeymoon planning checklist; you're just as involved as your wonderful wife!
---
3. You Should Have Clarity About What You Want?
Is a luxurious hotel on an island known for its natural beauty considered a "unique destination"? Or do you imagine yourself in a strange foreign land where you don't speak the language? Daydream with your partner to figure out what you both genuinely desire.
So we should have a fundamental understanding of what we want from our honeymoon? Because it's tough for others to make any suggestions in this area.
It's one of the most crucial honeymoon suggestions. It will show you where you may make better use of your time.
»Also Read: The 11 Best Places To Travel In June [2022]
---
4. Prepare Budget For The Honeymoon
Your wedding expenses can soon add up, and any additional charges can be covered by raiding the honeymoon budget. But let's stop for a moment and really think about it: wedding ceremonies and weddings last six to eight hours on average, while honeymoons last seven to 10 to 14 days on average.
Although the memories of your wedding day will last a lifetime, there is something to be said for the special memories you can make on your honeymoon.
---
5. Think About Using A Travel Agent
If you need further help organizing your honeymoon, travel agents can help. They have intimate information of special discounts and promotions, and they form personal relationships with hoteliers, which can result in a room being available in an otherwise completely booked hotel.
They can also save you a lot of time studying and give you first-hand knowledge of places. "I prefer to think of it as a three-fold service," Tripononline explains. " We assist you in selecting the appropriate place; we handle all of the planning and research; and we give customer service while they are on their honeymoons." My job isn't done until my visitors have returned home.
This is a great honeymoon tip that will help you save time and money. It will also aid you with all of your fundamental needs, such as significant attractions, decent neighborhood eateries, and public transportation.
»Also Read: The 10 Best U.S. National Parks to Visit During Wildflower Season [2022]
---
6. Do Not Rely Entirely On Internet Research
It's fine to start arranging your honeymoon with an online search, but don't limit yourself to search engines, according to a travel expert.
Online reviews can provide the impression of something that isn't true. It is advisable to properly investigate your chosen destination by speaking with friends and family who were there, as well as a travel specialist.
---
7. Do Not Copy Other People's Honeymoon Itinerary
It's easy to become so engrossed in wedding planning that you risk copying another couple's honeymoon itinerary. However, although your buddies may have enjoyed the all-inclusive, stress-free vacation, you might find that it dampens your adventurous spirit.
Or perhaps you've spent your entire life hearing your folks talk about their Bermuda honeymoon. But it doesn't mean it's right for the two of you.
It's great to seek advise from friends and relatives, but remember to take it with a grain of salt. It's your honeymoon, therefore it should reflect your preferences.
---
8. Understand Hidden Costs
While you're arranging your wedding and honeymoon, the last thing you want is to be caught off guard with any unexpected expenses.
"Visas, airport transportation, and resort fees can easily exceed $1,000." Always double-check what's included in the price of your reservations.
If your accommodation is on the outskirts, for example, double-check whether airport transfers or other sightseeing transports are included in the package.
To avoid further misunderstandings, get all of the crucial specifics in writing from your honey package provider. They don't believe in verbal agreements.
»Also Read: The 15 Best Hikes in Los Angeles To Walk In Nature [2022]
---
9. You Don't Have to Leave For Your Honeymoon Immediately
Yes, you've seen it in movies; you're familiar with the scene. On their journey to their honeymoon, the newlyweds float straight from their wedding and/or airport celebration.
Now that we've returned to reality, our experts advise that you take a breather between the ceremony and the big journey.
If you're exhausted or haven't had enough water over the weekend festivities. Following your wedding celebrations, it is essential that you have a decent night's sleep.
This is one of the best honeymoon tips. Most people don't think about this and go on their honeymoon right after they get married. They have an extremely demanding schedule as a result of this.
---
10. Plan For Surprises
This is the finest part about planning a honeymoon. Couples often explore the most romantic activities to do on a honeymoon in order to make it unforgettable for him or her.
Plan a surprise for your partner that will help you create lasting memories. Whether it's a date night or a romantic candle-lit meal by the sea, there's something for everyone.
With the assistance of hotel employees or a travel agent, you may also plan a surprise for your best half.
This suggestion will increase your partner's feelings of love. Because they would notice that his/her partner is very concerned about me after doing this, it is one of the best honeymoon tips.
---
11. Mix Adventure Along With Relaxation
If your honeymoon trip is a good combination of excitement and relaxation, you'll have a good time without being too tired, which is the ideal way to spend it.
If you choose Bali, you'll want to try new activities like water sports, and if you choose Peru or Chile, you'll want to go hiking, but you'll also need time to re-energize and relax, and that's how you'll have a great time. Don't overwork yourselves.
»Also Read: The 10 Best Parks in Honolulu For Perfect Trip [2022]
---
12. For Special Requests, Make Prior Preparations
You had a lovely affair only a few days ago, and you were unable to give each other adequate time. Now is the time to make amends.
Check with your hotel to see if they have any unique amenities for honeymooners. Dinner on the beach, perhaps a couple spa treatments, or whatever you like, and if they do, you can make a reservation for it.
You can request the same thing from your hotel if you prefer something else. This is the best honeymoon tips.
---
13. Taste The Culture
Is there any way to take a break from wedding/honeymoon planning? You don't have to wait till your genuine honeymoon to enjoy a taste of your favorite location!
Look for a nearby restaurant or prepare a local specialty to truly immerse yourself in the culture.
Another option is to get into your Netflix account and watch a documentary about the area's scenery and culture. You'll be fantasizing (or perhaps dreaming) in no time!
»Also Read: The 8 Best U.S. Hotels With CBD Spa Treatments That Are Worth A Visit [2022]
---
14. Packing should be Smart & Light
Do not leave your house until you have checked off all of the critical items on your checklist.
This honeymoon tip, like the others, will assist you in making your luggage compact and lightweight. It's also one of the best honeymoon tips.
To begin, make sure you have a compact backpack with you to keep all of your tickets, visas, visa information, foreign driving license, and identity papers organized.
Bring at least two photocopies of all of your documents, as well as all of your hotel information.
Regardless of where you're going, bring sunscreen.
Check your mobile adaptor, USB cable, handy camera, DSLR, charging cord, headphones, portable speakers, earbuds, iPad, and power bank ahead of time.
To move around the neighborhood, take advantage of the available travel apps and use Google maps.
In the case of a sudden shift in the weather. It's always a good idea to dress for the weather in the location you're visiting and bring an extra coat. Jackets, shawls, and cardigans; flip-flops, hiking boots, and heels; sunglasses
If you have checked and packed all of these items, it will be much easier for you to plan your honeymoon shopping. As a result, your shopping scene will be addressed as well.
---
15. Hotel Quality Is Very Important
Among all the qualities that make up a complete honeymoon experience. The most intriguing aspect is determining the proper hotel form.
The quality of your honeymoon experience is determined by how nice and comfy your stay was at the greatest hotels and resorts.
From expensive resorts to honeymoon suites and beach cottages, the romantic hotel contributes to the overall honeymoon mood.
Keep the following considerations in mind when choosing the best accommodations for your honeymoon:
Central location and easy access to popular sights
Breakfast with complimentary Drinks
Categories of rooms, views & facilities
Infinity Pools and Jacuzzi
Décor & architecture
Restaurants nearby
Activities and games in-house
Freebies on Honeymoon
Treatment for spa
Bar and Live Entertainment availability
Consider this recommendation to be the most important of all the suggestions for honeymoon planning tips. Because we spend so much time in our hotel rooms, a decent hotel is essential.
»Also Read: The 10 Best Beaches in San Diego For An Unforgettable Trip [2022]
---
16. Post Your Programs To Social Media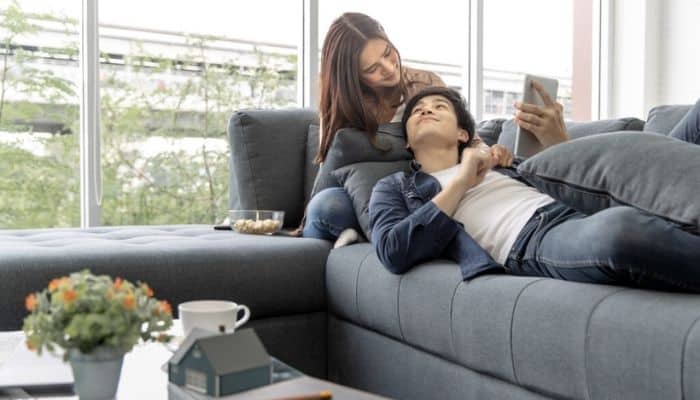 Your honeymoon will undoubtedly be full of Instagram-worthy moments, but a post on your social media platform is also worthwhile.
Once you've decided on your honeymoon destination, don't be afraid to ask for recommendations. It would be wonderful to share your joy with your loved ones, and you might perhaps learn something new from them.
---
17. Click Pictures For Forever Memories
A picture is worth a thousand words. Having said that, make sure you capture all of the wonderful moments that represent your love experience without feeling need to justify them.
These are the images that will brighten your home's walls and serve as a constant reminder of your honeymoon.
»Also Read: The 15 Best Hotels in Miami Beach For Your Next Vacation [2022]
---
You Might Also Like
---
FAQ's About Honeymoon Planning Tips
What do couples do on their honeymoon?
Every couple enjoys spending their honeymoon doing romantic things like going on a dinner date, exploring picturesque towns, club-hopping, and participating in daring activities. To make your honeymoon extra special, incorporate all of your favorite activities into your itinerary.
Do and don'ts of honeymoon?
1. Carry photocopies of important documents, Carry important items in the flight
2. Pack clothes according to the weather conditions
3. Invest in a sexy lingerie
4. Label your luggage bags
5. Make a honeymoon checklist, Share your itinerary and hotel details with your family
6. Take along a DSLR camera or a good camera phone
7. Don't keep packing for the last moment
8. Don't forget to cross check the expiry dates of your passport
9. Don't carry valuables and prized possessions
10. Don't forget to take along Ziplocs and laundry bags
When should you go on your honeymoon?
The decision to go on a honeymoon is entirely up to you and your partner. If you want an adventurous stay, however, you should plan your honeymoon at least four months ahead of time!
Where is the cheapest place to honeymoon?
10 Best Cheap Honeymoon Destinations
1. Puerto Rico, United States.
2. Maldives.
3. Lucerne and Paris.
4. Phuket and Krabi, Thailand.
5. Costa Rica.
6. Mauritius.
7. Bali, Indonesia
8. Jamaica.
9. Greece.
10. Maui, Hawaii.
---
---
Tell Us In The Comments About One Of Your Favorite Honeymoon Tips!
Also, don't forget to book your personalized holiday package with Tripononline. Let us make your vacation a romantic as well as a dreamy getaway.