You'll need a lot more than your belongings if you plan to travel abroad. You'll need appropriate identification depending on the country you're visiting or passing through. Every country is different, and the documents required vary as well, but the travel document number is universal.
What Is a Travel Document Number? Each travel document, whether it's a passport, visa, or other government ID, has a unique number. This is the number that the government uses to verify that the document is genuine.
These numbers are used by government organizations to track visitors, secure borders, and identify you as a traveler, guaranteeing that you are eligible to travel abroad.
If you enjoy our blogs and the information provided is helpful, make sure to follow us on Facebook and Instagram. 
---
What Is Travel Document Number And Passport Document Number?
We all become excited when we travel, and when we travel to a different nation, our excitement grows even more. To ensure that our enjoyment is not spoiled in any way, we must be fully informed on any travel documents.
Otherwise, there will be many issues clearing customs and immigration at border crossings, which will undoubtedly calm nerves.
We will only help with the most relevant details, such as travel document numbers and important travel documents. These documents are vital to your quest. You won't be able to cross any borders if you don't have it.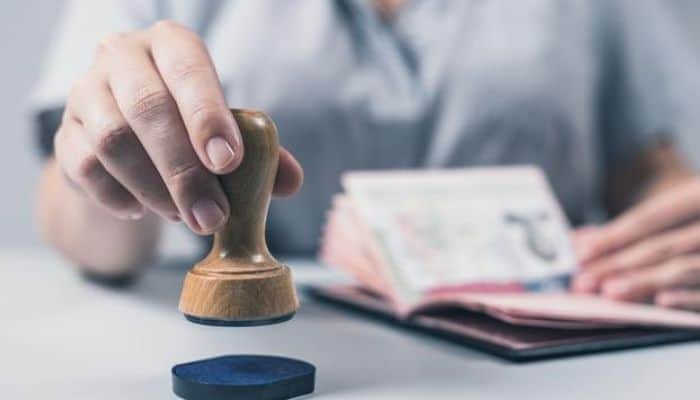 • U.S Passport —Passports issued in the United States would have a combination of 6 to 9 characters. There are both letters and numbers.
• U.S. Visa—This is an eight-character number. Seven of the eight numbers are numbers, while one is a letter.
• Green Card This 13-character document is another essential travel document. Three of them are letters, and ten are numbers.
---
Type Of Travel Documents
It's important to find out what kind of travel documents you'll need before you travel. The most common are listed below.
Passport
A passport is something that almost everyone is familiar with. It permits you to travel between your country and other countries. It identifies you regardless of where you visit because it is a universally accepted document.
The passport will be used to pass through customs in both your home country and your destination. If a visa is required to enter the nation you wish to visit, getting a passport is frequently the first step. Start with the passport, even if you're not sure if you'll require a visa. It's the first step.
Why Your Passport is Important?
Passports work much the same as keys. You won't be able to fly internationally without it. It will be required to pass through customs and immigration in your home country, as well as when you arrive in your destination country.
Before visiting a country, it is nearly always necessary to obtain a visa. You must have a passport to apply for a visa. You will not be authorized if you do not bring your passport to your visa interview.
Some passports are considered more "authoritative" than others. The Henley Passport Index explains this in a simple manner. A Japanese passport permits the holder to visit 191 countries without a visa. A passport from Iraq, on the other hand, is only valid for entry into 28 countries without a visa.
Although a passport will assist you in entering a country, keep in mind that the length of time you can stay without a visa differs per country. You will have a problem if you do not comply with these guidelines when traveling abroad.
How To Get A Passport?
It all depends on the country for which you're looking for a passport. To begin with, you must be eligible for one. A passport is only available to citizens of one country. You must apply for a passport through the applicable government department in your birth country. It is the Department of State in the United States.
After completing the appropriate forms and supplying or attaching the required supporting papers, submit your application. Your passport will be delivered shortly. But what is a travel document number, and does your passport have one?
The Passport Travel Document Number
Every passport has a travel document number. You can find it in the top right-hand corner of the passport. It's a 9-digit number, and no two passports have the same number.
---
Visa
Because a passport isn't sufficient to visit every nation, you may also require a visa. When visiting nations where you are not a citizen and passports are not accepted, you will need a visa. In the United States, the USCIS decides who is granted a visa to enter the country.
A visa contains more information than a passport. It explains what you're allowed to do and how long you're allowed to stay in a foreign country. You must obtain a visa at the consulate of the country you intend to visit, but in the United States.
Why Your Visa Is Important?
The visa determines the purpose of your visit to a country. It establishes the parameters of your stay.
Conditions such as the length of time you are allowed to stay in the nation, the activities you are authorized to engage in, and other aspects of your stay are discussed.
A passport is unlikely to be sufficient for entry into any country you visit. Before you leave, find out if you'll require a visa.
When entering the nation, the border officer will ask you to display your passport. The officer may ask for a visa to validate your eligibility if your passport does not qualify for visa-free entrance. Visas can be issued in the form of official documents.
How to Get a Visa?
Consider why you require the visa before you apply. Will you work or visit a foreign country as a tourist? Different visas are available depending on your aims. Because the visa application process might take a long time, make sure you have all supporting papers and keep track of your interview and other essential dates.
You'll need the visa application, which you can generally find online, your passport, the application fee, and a photo to apply for a visa. You may also need to provide a reason for your trip and prove you have the finances to cover the cost of the trip. The purpose of your trip will determine the sort of visa you require.
Tourist visas are given to visitors, whereas employment visas are given to individuals who want to work in the country.
Complete the necessary forms, attach supporting documents to demonstrate your qualifications, pay the costs, attend and pass your interview, and your visa will be issued shortly. But what is the number on a visa's travel document?
The Visa Travel Document Number
You'll find the Visa travel document number easily because it's usually in a different color than the rest of the visa. In the United States, it's on the lower right corner. 
---
Green Card
If you wish to become a permanent resident of the United States after receiving a visa, you'll need a Green Card. Following approval, the USCIS issues the Green Card. Green Card holders, however, will still require a passport because they are not citizens. A Green Card may make it easier to go back and forth between your home country and the United States, speeding up the process.
Why Your Green Card is Important?
A Green Card is not a passport alternative. A Green Card allows you to live in the United States permanently.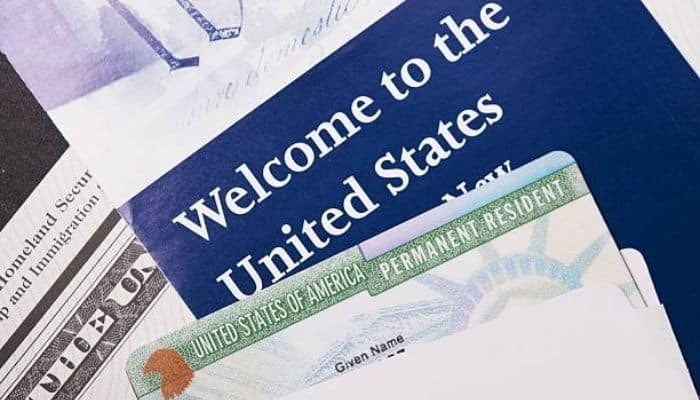 This does not, however, imply that you are a resident. You'll also need a passport from your natal country. A Green Card, however, can help you travel more efficiently when used in conjunction with your passport.
When crossing the US border, a Green Card is especially important because it shows the immigration officer that you are eligible to enter the nation.
How to Get a Green Card?
Only those who are eligible for citizenship will be awarded Green Cards. You should be able to validate your eligibility if you complete the correct procedures.
While in the United States, you most likely obtained a visa. When you enter the United States, they will provide you a Type I-94 travel and departures record.
Determine your eligibility for a Green Card before filling out the I-485 application. The USCIS will schedule an interview and determine your eligibility, just like the visa.
All of these immigration-related documents help your eligibility case move forward. A Green Card is obtained by a combination of circumstances. You select the option that best meets your requirements. You'll have your Green Card in no time if you prove your qualifications, follow the proper procedures, and wait for a visa to become available.
The Green Card Travel Document Number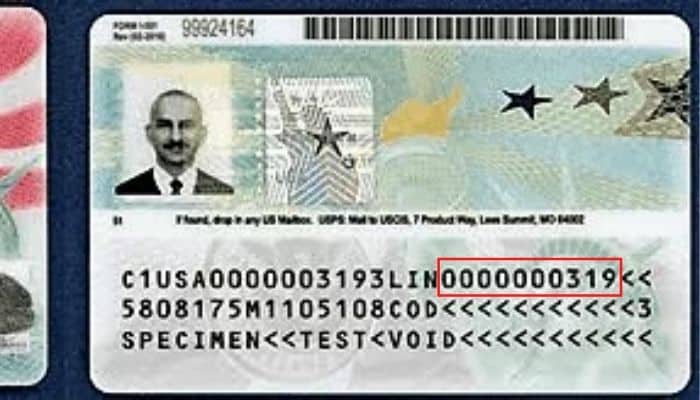 You can find your Green Card travel document number on the back of the Green Card. 
---
FAQs About Travel Document Number And Passport Document Number
Is travel document same as passport?
A passport is a document that identifies the traveler's evidence of citizenship and is issued by the government or statutory authority of the traveler's origin nation. A travel document isn't the same as a passport. A passport is the most common type of travel document.
What is a travel document other than a passport?
A passport, US permanent resident card, Stateless travel document, Re-Entry Permit, NEXUS card, US Merchant Mariner Card, military ID, visa, or emergency travel document issued by an embassy or consulate are all examples of secure travel documents.
Who needs a travel document?
Anyone traveling worldwide will require a travel document of some sort. If you're visiting a vacation destination, a passport may enough, but if you're going somewhere to work or dwell for an extended period of time, a visa may be required.
How much do travel documents cost?
The cost of travel documents varies from country to country. We'll concentrate on the costs of US travel documents for the time being.
Passport of the United States of America
The price of a passport varies depending on the type of passport you want. The least expensive adult passport is $110, while the least expensive minor passport is $80. A passport application will cost around $35. (if applicable).
Visas for the United States
The average cost of a nonimmigrant visa is $160. The costs vary because different forms of paperwork and/or processing are required for different types of visas. For example, the H1B visa cost does not go to the visa recipient. The beneficiary's employer in the United States must cover the cost.
Green Card for the United States
In the United States, a Green Card costs $1,225 for adults and $750 for children under the age of 13. This usually includes the $85 biometric cost.
How Early Should You Apply for Travel Documents
The USCIS website gives an estimate of how long each document will take, but always be cautious. Any document should be expected to take at least a few months.
---
Conclusion
Your journey abroad appears to have been a lot of fun. Make sure you have all of your travel documents before you leave. While you don't need to memorize your travel document number, you should double-check that you have the proper documentation for your trip.
Obtaining your travel documents is not something you can do on the spur of the moment; it requires much planning and time. Remember to bring those travel documents with you wherever you go. We wish you the best of luck on your trip.
---
Tell Us In The Comments Your Opinion About The Travel Document Number!
Also, don't forget to book your personalized holiday package with Tripononline. Let us make your vacation a romantic as well as a dreamy getaway.